Your digital transformation companion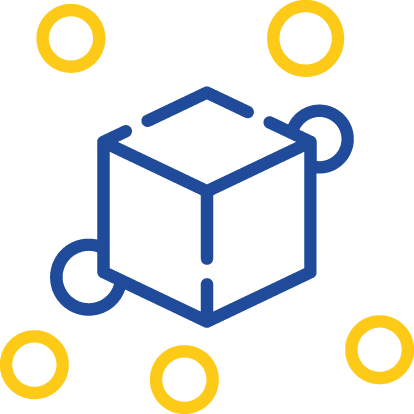 Chat window – Back office and KPIs – API connector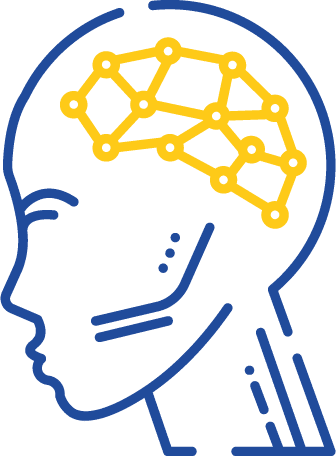 5 AI models, including 3 deep learning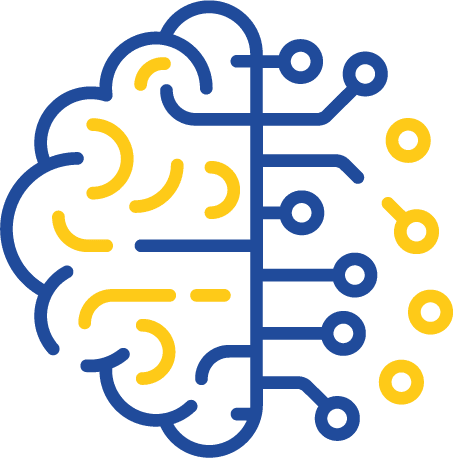 Working with and for our customers at every stage of the project
AI as a communication facilitator
Probayes has been developing chatbots for different markets since 2017. What is a chatbot? Also known as a "conversation agent," a chatbot is a computer program that can converse with a person orally or in writing. A chatbot, sort of like a digital personal assistant, will very likely be the human-machine interface of the future for consumers.
The data scientists and engineers on Probayes' automatic language processing (ALP) team have developed a comprehensive chatbot solution.
Their expert knowledge positions them to maintain and expand a common library that all of the chatbots we develop can then benefit from, making. This makes our chatbots smarter over time.  
When you choose Probayes for your chatbot project, you get:
French postal services company La Poste has an e-commerce site where customers can buy and print their stamps right from home.
La Poste decided to set up a chatbot to make it easier for customers to use the site and increase sales.
Business experts from La Poste and the Probayes chatbot team worked together to develop the questions and answers for the usual on-site conversations and the most frequently occurring problems.
An automatic language processing AI made the chatbot even smarter, enabling it to respond to very specific queries.
Probayes was responsible for the quality of the chatbot, working closely with experts from La Poste to determine the relevant KPIs to implement. La Poste wanted to monitor chatbot volumes and any issues encountered by users.
The chatbot is now fully implemented on the La Poste online stamp store  and very rapidly provides an understanding of customers' questions. The business team at La Poste was trained on how to update the chatbot for current events, and can use the system on their own, updating content and accessing KPI-related data.
"La Poste opted for a chatbot that is on 24-7. The idea was not to grow the number of users, but rather to provide excellent customer service. The chatbot has to help our customers find the answers to their questions.
The challenge was striking the right balance between automation and efficiency and a human-like feel. The natural language recognition algorithms ensure a smooth conversational experience."
Director, e-commerce performance and customer relationship management, La Poste e-commerce division
"At La Poste, making our customers' lives easier is our top priority. Probayes is helping us do just that with the chatbot they developed for one of our online purchasing paths. Our customers get the support they need at every step of the way, right up until they print out their postage stamps."
"La Poste Mobile" website
"La Poste Mobile" is La Poste's mobile phone service website.
With high volumes of after-sales service requests to contend with, La Poste decided to set up a chatbot called POP to answer recurring questions and free up the customer service reps. 
The Probayes chatbot team worked closely with our customer service specialists to develop questions and answers to cover recurring scenarios.
Probayes used a log of conversations between customers and our customer service specialists to build a chatbot capable of understanding a wide range of vocabulary and language usage.
Probayes also worked with our business specialists to determine the relevant KPIs.
The chatbot we now have on our mobile telephony website is capable of very rapidly understanding what customers are looking for. 
At the same time, Probayes has processed around 30 "small talk" topics and added them to our library of questions. This is something Probayes does for all of its chatbots.

The chatbot has lightened our customer service specialists' workload. They can now focus on higher-added-value tasks and interactions.
"Lorem ipsum dolor sit amet, consectetur adipiscing elit. Fusce eu lacus diam. Cras congue, neque ac mattis efficitur, nibh ipsum fringilla nunc, sed iaculis neque odio non orci. Vestibulum ante ipsum primis in faucibus orci luctus et ultrices posuere cubilia Curae; Praesent lacinia, urna quis rhoncus lobortis, urna neque tempus tellus, quis auctor justo lectus vitae libero. Nulla non porta odio. Donec diam est, varius id ullamcorper a, efficitur nec libero"

Copyright 2019 – Probayes – 53 avenue Kuntzmann – 38330 Montbonnot – France – Tel: +334 76 42 64Legal notice and general conditions of use – Data protection policy of Probayes website – Cookies policy