DIGITAL TRANSFORMATION COMPANION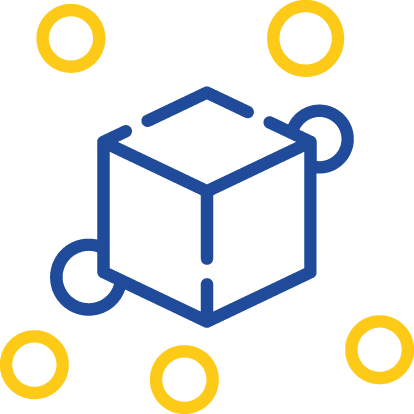 Chat window – Back Office and KPIs – Connect to your APIs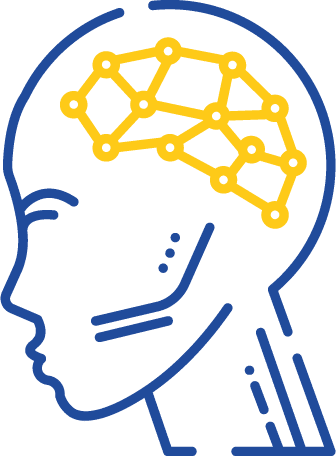 Lightweight and deep learning models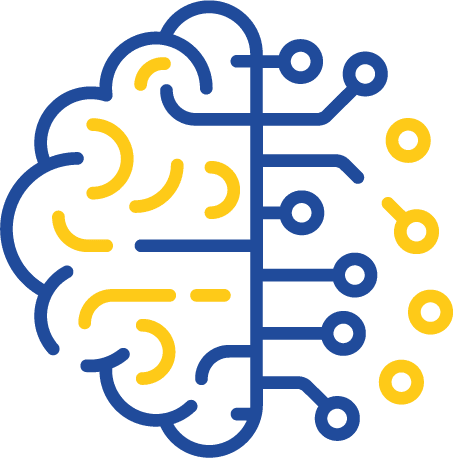 Full customers support at all project stages
AI as an interaction facilitator
Since 2017, Probayes has been developing Chatbots for different industries. a Chatbot, or conversational agent, is a computer program capable of dialoguing with humans both in spoken and written forms. It can act as a personal assistant and in the future will most certainly be a major mainstreamchannel for human-computer interaction.
Today, thanks to its Natural Language Processing (NLP) team, where data scientists collaborate with software engineers, Probayes offers a complete chatbot solution.
With the Arole chatbot by Probayesteam you are guaranted :
Mon Timbre en ligne Success Story
" Mon Timbre en ligne" is a  La Poste Groupe e-commerce website. It allows anyone to design, purchase and print stamps from home.
In order to develop online stamp purchases, La Poste Groupe wanted to facilitate the use of the e-commerce site via a Chatbot.
Implementation / Expertise
La Poste business specialists and Probayes chatbot developers designed questions and answers pertaining to recurring user concerns.
The advanced builtin Arole natural language processing (NLP) engine has made the chatbot AI smart enough to target many specific subjects.
As a stewart of the chatbot quality, Probayes has worked closely with La Poste business specialists to design custom key performance indicators (KPIs). This allows tracking detailed chatbot performance, and areas of possible improvements in the conversations.
Today La Poste's "Mon Timbre en Ligne" chatbot quickly answers most user questions. The La Poste team is trained to monitor and optimize conversations continuously. La Poste monitors KPIs routinely, and adapts chatbot conversations in autonomy using the Arole back office interface.
"We decided to deploy a chatbot, which allows 24/24, 7/7 user support. Our main objective is user satisfaction, rather than maximal chatbot usage. Our chatbot is here to help the user find answers for all her questions.
We had to find the right balance between automation, efficiency and human proximity. Hence our desire to rely on algorithms based on natural language recognition, which allow us to offer a very fluid conversational experience. »
Director of e-commerce performance and customer relations  – La Poste Group
« La Poste's main mission ? Simplifying our customers' life!
To do so, our collaboration with Probayes is key. The chatbot we deployed on one of our purchase paths has proven an efficient step by step guide for the customer through the complete stamp printing process.» 
"LA POSTE MOBILE" Success Story
"La Poste Mobile" is La Poste Groupe's website for mobile phones related offerings.
With a very busy customer service department, La Poste Groupe wanted to offload recurring questions to a chatbot, named POP.
Implementation / Expertise
The design of conversations with frequent questions and answers was done by La Poste customer care specialists, in collaboration the Probayes chatbot team.
By exploiting the history of customer service conversations, Probayes was able to train a chatbot that understands various language levels, from colloquial online expressions to more formal ways of writing.
Probayes has defined custom KPIs for the POP chatbot, in close interaction with La Poste's chatbot manager. This allows tracking and optimizing the quality of chatbot conversations.
Today, the POP chatbot on on "La Poste Mobile" website gives prompt answers to most customer questions.
In complement, conversations were enriched with about 30 smalltalk subjects. This is common for most of our chatbots, and allows for smoother, more natural interactions.
Customer care specialists are relieved from recurring questions, and can now focus on high value-added interactions and missions.
"Lorem ipsum dolor sit amet, consectetur adipiscing elit. Fusce eu lacus diam. Cras congue, neque ac mattis efficitur, nibh ipsum fringilla nunc, sed iaculis neque odio non orci. Vestibulum ante ipsum primis in faucibus orci luctus et ultrices posuere cubilia Curae; Praesent lacinia, urna quis rhoncus lobortis, urna neque tempus tellus, quis auctor justo lectus vitae libero. Nulla non porta odio. Donec diam est, varius id ullamcorper a, efficitur nec libero"